Best in class.
Heavy duty anti-rip "Bi-Directional" scrim
provides reinforced outer jacket strength for best in class durability, protecting the outer jacket from ripping when dragged across sharp objects. All TechPure flexible ducting utilizes premium Owens Corning™

insulation.
Our TechPure Flex is blue on the outside but a unique "CPE" core on the inside providing up to 30% greater friction loss than traditional polyester cores.


Our coated CPE Core is highly effective against the spread of a broad spectrum of bacteria.


Our CPE Core is superior at helping to prevent germ and mold growth, for improved air quality.


The "CPE" Core is acoustically rated and offers superior sound control and quieter performance. (to make your system quieter)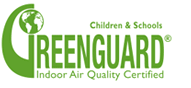 For products intended for use in schools, daycares or other environments where children spend significant periods of time, the GREENGUARD Children & Schools℠ Certification Program offers stricter certification criteria. It is referenced by both The Collaborative for High Performance Schools (CHPS) and the Leadership in Energy and Environmental Design (LEED) Building Rating System. Products certified to this standard are also suitable for use in environments where children and others work, play or reside.
TechPure Brochure
(PDF 3MB)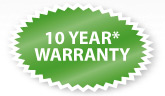 All TechPure Flex is warranted to be free
of defects in workmanship and
materials for 10 years from the date
of sale from the distributor to the
contractor. *Contact your local Carrier Enterprise location for warranty details.
R-Value
DIAMETER
3"
4"
5"
6"
7"
8"
9"
10"
12"
14"
16"
18"
20"
22"
6.0
•
•
•
•
•
•
•
•
•
•
•
•
•
•
8.0
•
•
•
•
•
•
•
•
•
•
•
•
•
•